This recipe has no ratings just yet.
Santa Hats (3 ingredients)
December 2, 2018
: 2+
: 5 min
:
: 5 min
: Easy
How cute are these Santa hats! Super healthy and make a great novelty snack or dessert at Xmas or anytime of the year!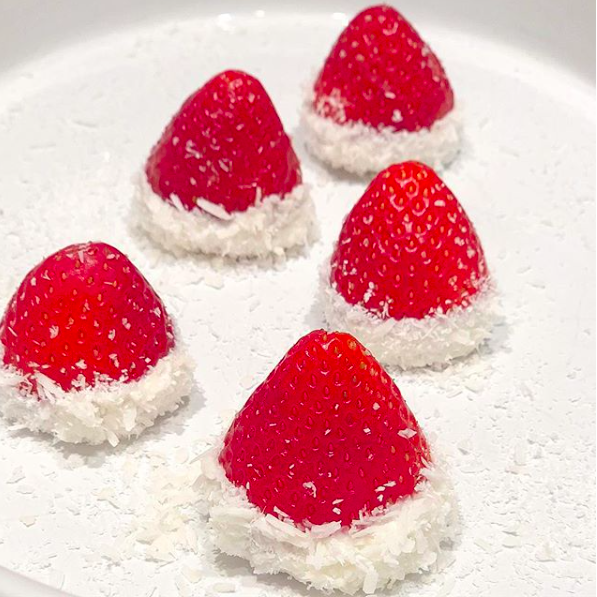 Ingredients
Fresh strawberries

Full fat greek yogurt (alt: coconut yogurt)

Shredded/Desiccated coconut
Directions



Step 1




Simply wash and prepare your strawberries by cutting the stems off, dip the base of the strawberries into the yogurt and then dip into the coconut. Feel free to add a yogurt dollop on top of the hat! They keep in the fridge for a few days.




Step 2




For 6-8 month olds: slice and serve the Santa hat into thin slices big enough for baby to pick up. For 8-12 months can serve into small pieces so baby can practice his pincer grip. For 12 months+ serve the Santa  hat whole as is.